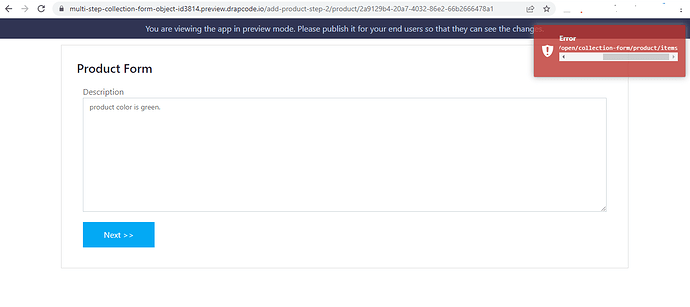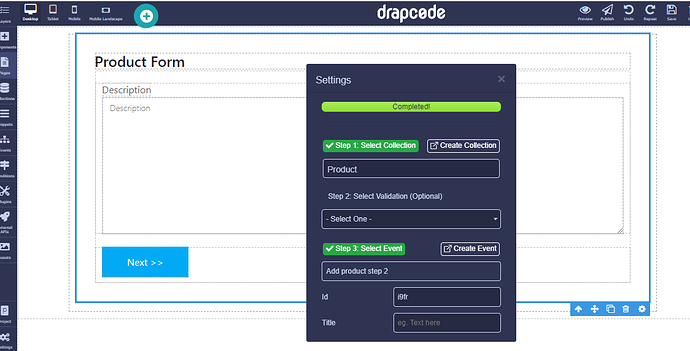 ERROR:
I am having error while "Updating Data" in collection with current object id, my event showing error that cannot post to collection.
Step 1 works okay, as it has to "save data" in collection but when updating data in step 2, got error.
Try and check (Add Product Step 1 ) what the issue is, as I have followed exact steps in drapcode video (Multi-Step Collection Form - YouTube)
I don't know why next step data not saving in same record of a collection.